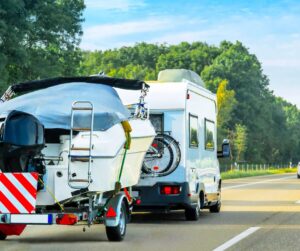 When it comes to protecting your boat in the greater Broomfield, CO area, local owners can rely on Aspen Gold Insurance Brokers. Finding the right policy to protect your craft can be confusing, but it doesn't need to be. Our team is here to answer your questions and provide any assistance you may need.
The right policy to protect your boat
Owning a boat is a great way to get out and enjoy our amazing Colorado weather! If you're considering buying a watercraft but aren't sure which policy will best meet your needs, there are a few things to consider when selecting.
First, you will want to determine the proper amount of liability protection sufficient for you. Many people focus solely on protecting their boats and don't give much thought to protecting their financial position. Adequate liability protection will ensure that you have coverage if you are involved in an accident that causes damage or injury.
Looking at all aspects of boat ownership that need protection is a great first step when finding the right policy. Don't become so focused on one aspect that you overlook the others. When you have the right policy, it's time to get out on the water!
We are here for all boat owners in the area.
Broomfield, CO boat owners can rely on the Aspen Gold Insurance Brokers team for all their insurance needs. If you're unsure which boat insurance policy is correct, we are here to help! Call our office today to set up an appointment, or stop by anytime. We will help you find the right policy to protect your boat.