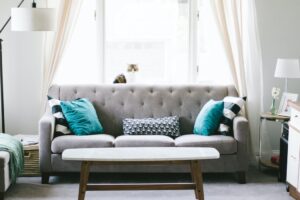 Numerous first-time homebuyers forget to budget for their home insurance, waiting until the last minute to get coverage. If you are in the process of buying a house within Broomfield, CO, make it a point to prioritize your home insurance to get the proper protection for your property. Below, Aspen Gold Insurance Brokers takes you through various tips to keep in mind when getting your home insurance.
Understand What Your Policy Covers and What Its Exclusions
Home insurance can often seem like it primarily benefits the structure of your home, while in reality, it also offers other protection mechanisms. Some of these include paying for your personal belongings when covered perils arise and providing additional living expenses when your home is no longer habitable due to damages caused. Unfortunately, not every emergency will be covered. Flooding and earthquakes are some exclusions you will encounter, instances that will require extra coverage.
Bundle Your Policies Where Possible
If you need multiple policies to cover your home and vehicles, bundling your policies will be an ideal alternative to purchasing them separately. When bundled, you are likely to receive comprehensive coverage for multiple items on your property, helping you get sufficient compensation to cater to damage costs when disasters occur.
Review Your Insurance Frequently
Your home insurance needs to factor in your life and property adjustments as the years go by to ensure you get the right coverage for your needs. Due to this, make it a point to review your insurance frequently, with various changes likely to affect your policy. Aspects such as home renovations call for an adjusted policy, while others, such as the addition of a family member, mean getting updated coverage to cater to the changing needs of your family.
If you reside within Broomfield, CO, and are looking for customized insurance to protect your investment, call Aspen Gold Insurance Brokers today for home insurance designed with your specific needs in mind.