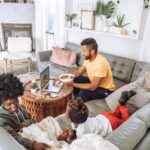 Many financial experts in Broomfield, CO, recommend purchasing life insurance as part of sound personal financial planning. Life insurance usually pays out after a person has passed on, leaving a financial provision for their loved ones. Aspen Gold Insurance Brokers recommend three main reasons why everyone should have life insurance.
1. To provide for their loved ones after death.
If you are a breadwinner in your family and suddenly die, life insurance can provide your dependents with funds to replace your income. It will ensure that they are financially taken care of, especially if you have young children or parents who financially depend on you.
2. To use as collateral to secure a loan for the property.
When you take out a mortgage to finance a house, most banks will insist that you take out a life insurance policy to use as collateral if you pass on before the mortgage is paid off. The bank will use the insurance payout to settle your mortgage after your death.
3. To provide an emergency fund.
Some life insurance policies provide a cash value that can be withdrawn at the owner's request. This cash can be used to cover unforeseen expenses, making your policy a sort of a 'savings plan.' It is a useful tool when you struggle to save money every month but are more likely to regularly pay your insurance policy premiums.
At Aspen Gold Insurance Brokers Colorado, we understand that choosing for life insurance policy can be daunting. You can call us today for help in choosing the appropriate life insurance cover for your circumstances. We want to make sure you have the best policy for your specific needs. Having a life insurance policy will provide peace of mind and comfort to both you and your loved ones. Protect those you love.
For more information, check out our other blogs on Life Insurance.