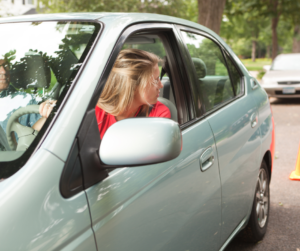 For many teens, getting a driver's license ranks among the biggest milestones in life. Having a license and owning a car can provide teens with perhaps their biggest taste of freedom. However, parents should be aware of some crucial factors about teen drivers, such as the need to get an appropriate auto insurance policy. If you're looking for an insurance provider serving Colorado, contact Aspen Gold Insurance Brokers to discuss policy options for your teen.
Teenage Drivers Are Classified as High Risk
Operating a vehicle optimally can take many years of practice. Teenagers, however, usually don't have that much experience under their belt. As such, they may be more prone to getting in car accidents. Fortunately, the right auto insurance plans can provide coverage.
Further, distracted driving is, unfortunately, one of the biggest causes of auto accidents. Many teens are constantly using their phones or using other gadgets. This may make them more prone to getting into accidents. It's crucial to teach kids not to text and drive. It's also wise to select a low-risk car for your teen. You may want to avoid performance vehicles for the time being.
In many cases, auto insurance premiums will be higher than for adults. Of course, the specifics often vary, and it's wise to speak with a car insurance agent. Parents may also be able to put their children on their own insurance plan. Parents should also remember that they may be found liable for their children in some situations.
As you can see, there are many factors to consider with teenage drives. If you'd like to learn more or are shopping for an auto insurance policy, compare insurance quotes with Aspen Gold Insurance Brokers, which serves Arvada, Wheat Ridge, Golden, Westminster, Broomfield, Superior, Louisville, Lafayette, Erie, Thornton, Commerce City, Denver, Aurora, Greenwood Village, Parker, Castle Rock, Lone Tree, Highlands Ranch, Centennial, Littleton, Lakewood, Fredrick, Firestone, Brighton. Adams County, Douglas County, and the entire Denver Metro Area and beyond.