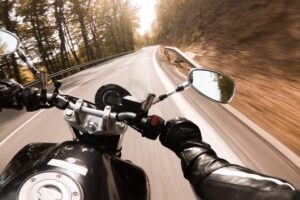 If you are a biker in Colorado, you certainly need to know about motorcycle insurance. For example, you must show proof of insurance before registering your motorcycle. Just like you would protect your car with insurance, you will need insurance too for your bike. Even more, because you are at more risk when riding a motorcycle than a car. That said, to get the best policy that suits your needs, Aspen Gold Insurance Brokers has prepared for you what you should know before signing that policy. Let's explore.
Types of motorcycle coverages
Besides the liability coverage that's mandatory, there are other motorcycle insurance coverages available to fit your lifestyle and needs. They include:
Collision coverage
Comprehensive coverage
Underinsured and uninsured motorist coverage
Personal injury protection
Medical coverage
Roadside assistance
What determines the cost of your premium?
Motorcycle insurance policies may vary from one insurer to another. Always shop for a trusted insurer before committing to anything. However, here are some common factors that determine the cost of your insurance premium. These include:
Your driving record, where you live, and your age
Type or make of your bike
Age of your bike
Miles you ride per year
Number of claims you make
Where you store your motorcycle and much more
Endear your insurance agent
The ultimate goal of any insurance is to protect your assets and finances in case of an unfortunate event. A motorcycle is an investment that does not come cheap. Ensuring its well-protected is a no-brainer. Before you purchase one, be sure to ask a professional insurance agent about anything not clear. It would be best to get it right from the word go to avoid disappointments down the road.
Motorcycle insurance in Broomfield, CO
If you are in Colorado looking for motorcycle insurance, look no further than Aspen Gold Insurance Brokers. Contact us today for an affordable quote.