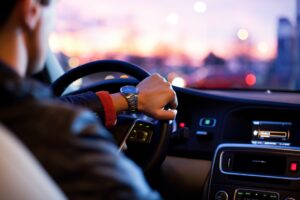 Purchasing car insurance in Colorado isn't only mandatory, but it protects you when the unthinkable happens. Unfortunately, most people renew their insurance policies without giving them a second look. Unfortunately, this may put you in a tight corner when filing claims, only to find out that your car insurance policy is outdated. It can be frustrating, right?
Like most insurance policies, your car insurance shouldn't be static. Review your insurance policy at least once a year to ensure it covers your current financial needs. Not sure if you should review your car insurance? Here is a guide from Aspen Gold Insurance Brokers of Broomfield, CO.
When Should I Update My Auto Insurance Policy?
When you buy a new car
When you want to replace your current car with another, most insurance companies allow you to transfer your old insurance policy to the new one. However, expect adjustments in your premium, since the value of the old and new car won't be the same.
Change of use
If you want to convert your personal car into business use, you must update your standard auto insurance to commercial. Business operations pose new risks, and as such, you need appropriate coverage to cover the vehicle and the driver.
Changing insurance companies
Most people tend to stick to their initial insurers because of loyalty discounts, but sometimes making the switch can help you make the most out of your car insurance policy. Every year, request quotes from different insurance companies and compare them with your current insurer to see if you are getting value for your money. If not satisfied with your current provider, make the switch.
Change of personal details
Have you moved to a new address? Changed your names, especially after marriage? Please furnish your insurer with the latest changes to update your policy.
Want to update your car insurance policy in Broomfield, CO? Please get in touch with Aspen Gold Insurance Brokers.