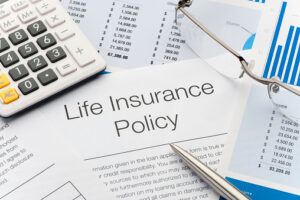 Procuring a life insurance policy in Colorado is a prudent move that ensures that financial difficulties do not overburden your family and loved ones. The amount of life insurance you require depends on your personal and financial situation and should account for your beneficiaries and daily living expenses. Generally, life insurance is essential coverage whose primary purpose is to provide financial backup upon your untimely demise. Are you among residents of Colorado who are confused about the amount they need? We can educate you on the parameters needed to gauge the amount of life insurance you need.
What the correct amount of life insurance?
Have you ever wondered what the correct amount of life insurance is good enough for you in Colorado? Possessing too little could expose your family and loved ones to not be self-sufficient in the event of your unfortunate demise as a breadwinner? The most demanding part of choosing sufficient life insurance is establishing your beneficiaries' amount of money.
The minimum amount of coverage you need may be different from what someone else needs. Financial experts recommend buying ten to fifteen times your annual income in coverage, though your number may be higher or lower. It is also wise to consider the following factors for choosing the life insurance you need.
Debt
Life insured can be employed to clear outstanding debts, including mortgages, car loans, student loans, and personal loans. If, as a policyholder, you bear any of these loans, your policy must include enough coverage to pay all these outstanding arrears in full.
Income replacement
One of the most crucial factors to consider when determining your coverage is replacing your income. For resistance, if you are the sole breadwinner for your dependents, and you generate about $40,000 annually, you require a policy payout that is big enough to replace your income and a little extra to cushion against inflation.
Most insurers advocate for a reasonable amount for life insurance to be six to ten times the annual salary. Another formula for ascertaining the amount of life insurance you need in Broomfield, CO is multiplying your annual salary by the number of years left before retirement.
It's crucial to ascertain the amount of life insurance one requires if you intend to buy this policy in Colorado. Please contact our charismatic agents at Aspen Gold Insurance Brokers for any queries and more information.