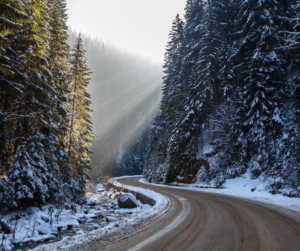 Whether you've lived in Colorado for ten years or ten days, you know the weather can change in a moment. As you hit the road one last time before temps drop, it's essential to ask if your motorcycle's ready.
What are the best ways to put your bike into hibernation until warm weather returns?
Service Your Bike
Perform a thorough inspection of your battery, belts, chains, tires, etc. Allowing dirty oil to sit in your bike all winter can damage your engine.
Give Your Bike a Bath
Chrome, paint, and leather need to be treated with care when prepping for winter. Grime and tar staying on your bike all winter equal a recipe for disaster in the springtime.
Update Your Storage Address
Make sure to update the insurance policy to reflect the correct address where your bike will be stored. That simple change may result in premium reductions if your bike is being stored in a secure garage versus on the side of your house.
Some riders wonder whether they can save a few more dollars by dropping motorcycle insurance or lowering their coverage when they aren't riding.
What about a "lay-up" policy for the winter?
Pausing liability and collision coverage might make sense in the winter when you take fewer riding risks. But it's important to remember that vandalism, theft, or other incidents can happen all year round.
Should I raise my deductible in the winter?
Consider the short-term win versus long-term implications of needing more cash on hand if an incident arises. While many people think it's a great way to save money, there could be some catastrophic downsides that will cost you more in the long run.
Instead of thinking you need to know all your motorcycle-related answers, ask your agent. Serving Broomfield, CO for all your insurance needs, be sure to contact Aspen Gold Insurance Brokers.