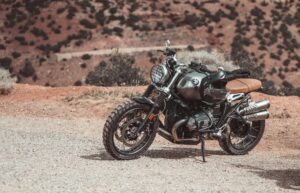 Denver, CO has many residents who enjoy the local roads and back routes on their motorcycles. In fact, the whole state of Colorado has many visitors from around the nation who come to enjoy the scenic route.   Aspen Gold Insurance Brokers are educated on all motorcycle insurance FAQS and is happy to answer any questions you may have about motorcycle insurance regulations in our beautiful state. 
Frequently Asked Questions About Motorcycle Insurance In Colorado:
Is a helmet required to drive and insure a motorcycle? No, a helmet is not legally required for drivers or riders over 18 in Colorado. Those under 18 must wear a helmet if they are passengers or drivers. We strongly urge everyone to wear a helmet though because a regular accident that could have left a motorist bruised can be deadly without head protection. 
Is motorcycle insurance legally required? Yes, motorcycle insurance is a legal requirement in this state. Much like car insurance, you must have a certain amount of basic coverage to drive and likely your loan company will require full coverage for the loan duration. 
What can I do to reduce my chances of needing to use my motorcycle insurance? Be cautious, wear your helmet, do not drive when you are too tired, do not drive on any substance like alcohol or drugs, and always consider road conditions. A motorcycle is a higher risk to drive but if you are safe it can be highly rewarding on our great scenic routes. 
Aspen Gold Insurance Brokers serves all of Denver, CO and the surrounding areas with quality insurance services. We are available to answer any questions you may have about a particular coverage and to provide for your insurance needs. Reach out for a free insurance quote to see if we can save you money on insurance and help bundle any insurance policies for you.