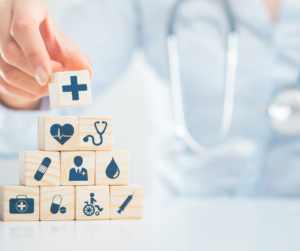 Many people rely on their employer for health insurance. If something happens to your job, what would you do? The good news is you have options. One option available to Colorado residents is short-term health insurance, also referred to as temporary insurance. Here are a few things Aspen Gold Insurance Brokers wants to share regarding short-term health insurance.
Is the Coverage the Same as a Long-Term Health Insurance Plan?
Short-term health insurance plans do not remain compliant with the Affordable Care Act (ACA), which means the benefits will vary significantly from one insurance company to the next. However, as a general rule, a short-term plan will include benefits for preventive care, sick visits, and medical emergencies. Some plans will offer coverage for urgent care and prescription drugs, increasing your level of protection based on your individual needs.
Can a Short-Term Health Insurance Plan Be Renewed?
More often than not, a temporary health insurance plan is just that–temporary. Because of this, you may not be able to renew the plan. These plans are designed to help bridge the gap in coverage as you are looking for a new plan after losing your initial coverage. 
Are Pre-Existing Conditions Allowed with Temporary Health Insurance?
Due to the fact that temporary plans aren't required to remain compliant with the ACA, insurers have the option of denying policies for pre-existing medical conditions. While this does not mean you cannot get coverage, it is a possibility.
If you are currently between employers or have otherwise lost your health insurance coverage, contact Aspen Gold Insurance Brokers, serving Colorado, for professional assistance.