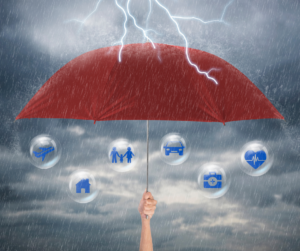 When it rains, it often pours. That's why it's important to have an umbrella and know what your Colorado Umbrella Insurance policy covers. 
Umbrella insurance serves the same purpose. These policies add extra layers of protection. It extends beyond the limits of coverage provided by homeowners and auto insurance plans. When these have been exhausted, umbrella insurance kicks in to keep you covered. 
Although these plans can provide new coverage that is excluded under other policies, umbrella insurance mostly adds to existing protections. Umbrella insurance is about preparing for the worst.
Aspen Gold Insurance Brokers experienced insurance agents are waiting to help. Their insurance agents outline four items that are better served with an umbrella insurance policy.
Bodily or personal injuries
This covers the cost of expenses when another person's bodily injury is caused by you. Medical bills and lawsuit claims are two examples where these policies are most useful.
Property damage
If you are determined to be at fault for damaging someone's property, liability is available. This is especially important for auto accidents, when your standard policy limit may be insufficient.
Protects against certain lawsuits
Coverage is provided for specific legal issues as well. This could include being sued for slander or libel. It may also help if you are wrongly accused and arrested for a crime.
Safeguards the entire family
It's important to note that these protections don't just apply to the policyholder. They also extend to other members of your family. Review your plan to see how your individual policy defines a household.
Reach out to an insurance agent serving Colorado
Aspen Gold Insurance Brokers understand that protecting yourself, your family, and your assets is a top priority. Homeowners and auto insurance plans often just scratch the service. Their experienced agents can add an umbrella policy to keep you safe and secure. Contact Aspen Gold Insurance Brokers today.