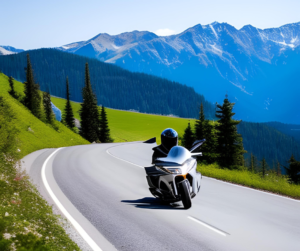 Those in the Denver, CO area will want to know they have a reliable way to get around the community. During the warmer months of the year, a motorcycle can be a fun mode of transportation. When you are looking to purchase a motorcycle here, you need to ensure that you are fully insured. You will need to have this coverage here for various reasons.
Meet Requirements
A reason that all people in Colorado need to have a motorcycle plan is so they can meet all requirements that have been set. When you want to operate a motorcycle, or any other vehicle, on a public road in this state, you must carry liability insurance. Further, those that have motorcycle loans will need to have insurance that complies with their loan agreement. If you have a motorcycle plan, you can remain in good standing with your obligations.
Motorcycle Owners: Protect Yourself
Even if you were not required to get insurance for your motorcycle, it is still a good idea to get it. When you have a full motorcycle plan, it will provide the support that will protect your asset. Further, you will have insurance to protect your motorcycle if it is stolen or damaged. Ultimately, this is the best way to protect yourself and your prized possession.
As you are looking for a way to protect your motorcycle in Colorado properly, it could be helpful to contact us at Aspen Gold Insurance Brokers to request a free insurance quote. Our professionals at Aspen Gold Insurance Brokers can ensure you can build a plan that is right for your situation. This can offer all the guidance you need to create a plan to meet your needs. When motorcycle owners have proper motorcycle insurance, they are protected and could save them thousands if an accident would occur.