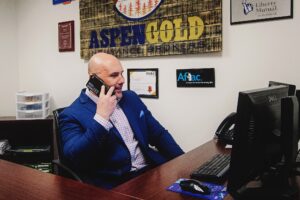 If you want to do everything possible to protect your assets, you should have umbrella insurance. Umbrella insurance can provide plenty of great benefits you need to be aware of.
Aspen Gold Insurance Brokers offers umbrella insurance to consumers in the Denver Metro, Colorado areas. When you buy umbrella insurance, you should focus on a few things.
The following are three priorities when you buy umbrella insurance.
Protecting your assets
You work hard for the wealth you've collected in your life and the assets you now own. You should always avoid leaving your assets at risk.
Umbrella insurance is designed to protect your assets. With an umbrella insurance policy, your assets won't be at risk if you face a lawsuit. Be sure to protect those assets so you can protect the ones you love.
Understanding what the insurance you're purchasing is covering
Consumers should never purchase umbrella insurance before fully understanding what this insurance covers.
Umbrella insurance protects you when you face liability costs. However, umbrella insurance doesn't protect your home's value. Umbrella insurance doesn't compensate you if your property becomes damaged. Instead, umbrella insurance compensates you if you get sued.
Purchasing an adequate amount of umbrella insurance coverage
If you want your umbrella insurance policy to fully protect your assets, you need to purchase a policy that offers an adequate amount of coverage.
Generally speaking, policyholders should purchase enough umbrella insurance coverage to cover the full value of their assets. You should calculate your net worth and purchase enough umbrella insurance to exceed this value.
Contact us at Aspen Gold Insurance Brokers to learn more about buying umbrella insurance coverage. Our experienced insurance agents are here to customize an insurance policy specific to your needs. We can assist you when you need a quote on umbrella insurance in Denver, CO.