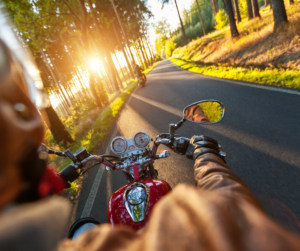 It's great to ride a motorcycle to get somewhere and have fun. However, riding a bike comes with several risks. You take certain precautions when riding, but that isn't enough to keep you protected. You also need motorcycle insurance coverage to protect your finances and assets. It's important always to have this insurance when you have a bike. Never ride without it. When you need a policy, call us at Aspen Gold Insurance Brokers in Colorado.
Liability Coverage for Motorcycles
Just as with auto insurance, there are a variety of types of coverage that you can have in your insurance policy. It's required that you have liability coverage for your motorcycle so that you and others are protected in case you cause an accident. If you have an accident judged to be your fault, you will be liable for paying for the medical bills of the other person and their property damage. You need bodily injury liability coverage to pay for the medical bills due to the other party after the accident. It would be best if you had property damage liability to pay for their property damage repairs. When you have liability coverage, the policy takes care of bills that otherwise would be yours to pay.
Other Coverage for Your Motorcycle
It's also a good idea to get other coverage so that you are even better protected. Collision insurance pays for the damage to your bike after you have caused an accident. Getting comprehensive coverage can pay for several dangers that exist for your bike when you aren't riding it. Both of these coverage types are recommended for keeping yourself financially safer.
Get Motorcycle Insurance
To protect yourself when you own a motorcycle, you need motorcycle insurance. If you don't yet have a motorcycle policy, call us today at Aspen Gold Insurance Brokers in Colorado.