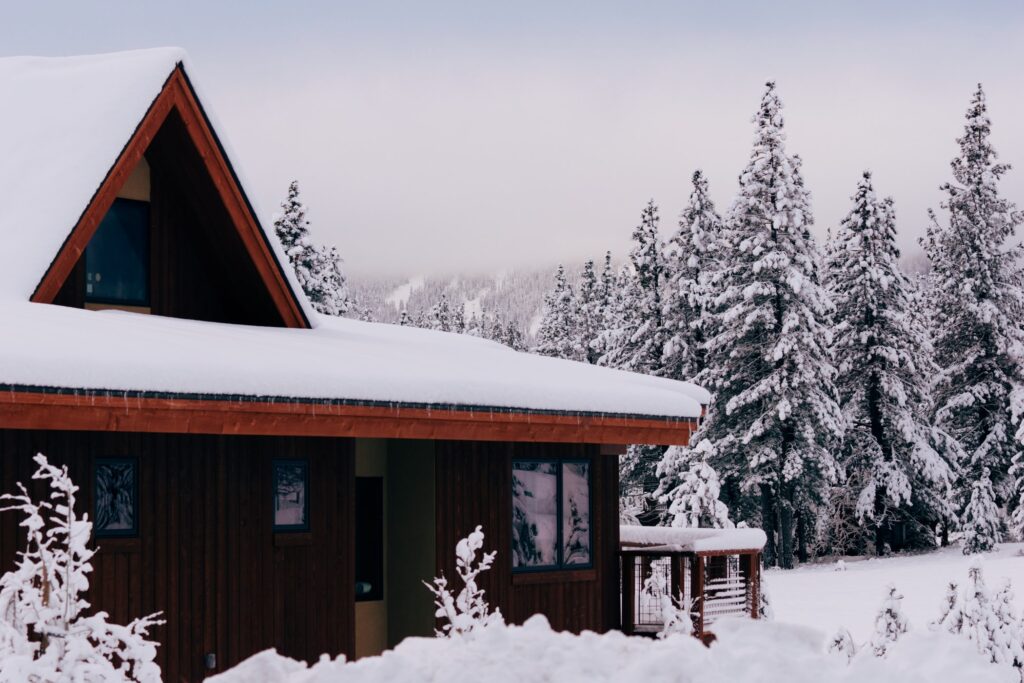 As winter approaches, it is time to start preparing for the colder blasts of weather. Is your home prepared? At Aspen Gold Insurance Brokers, we want our customers to be armed with the knowledge necessary to keep their homes well-protected throughout each season. This is especially the case during Colorado winters when the temperatures can drop to freezing levels. Use these tips from Aspen Gold Insurance to winterize your home:
Winterizing the Exterior of Your Home
As the weather cools down you will probably want to utilize your fireplace this season. Make sure to check the exterior brick and repair any mortar joints that need to be fixed. Look in the chimney for bird nests of other debris that need to be removed. While you are inspecting your chimney, you should also examine your roof. Make sure the flashing around the chimney is in good shape as this is often a source of water leaks. Have any damaged shingles replaced and clear the gutters of debris. Clear any debris such as leaves and branches from your yard and make sure to winterize your sprinkler system. Drain and disconnect water hoses too.
Winterize the Interior of Your Home
Keeping the inside of the house warm is a must during a Colorado winter. Make sure that the insulation in your attic is in good shape. If any ceiling joists are visible, then you will need additional insulation. Test both your smoke and radon detectors and keep a supply of extra batteries on hand. Keep cold air from seeping through your windows by caulking them. Check around your doors to see if the weather stripping needs to be replaced. Also, it is a good idea to get your furnace inspected and cleaned.
The agents at Aspen Gold Insurance Brokers hope that by carrying out these simple tips your home will be in good shape and ready to go this winter.