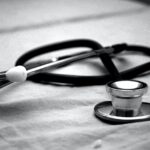 Aspen Gold Insurance Brokers is committed to helping the Denver, Colorado and surrounding communities find the insurance coverage they need to protect what matters most. We want to protect our clients. Providing excellent customer service is important to us. Below we have differences between Health Insurance Plans.
Individual Health Insurance vs Employer Health Insurance
Health insurance is an important asset that allows you to continue enjoying your life in Colorado. The policy covers your routine visits to the doctor to make sure that everything is ok, as well as emergency visits when you need urgent care. If you are an employee, you'll have to compare the health insurance coverage provided through your job to the coverage that you're seeking in an individual policy.
Your employer's health insurance policy primarily acts as a group policy since you are sharing coverage with your co-workers. Your employer outlines which things are covered in the policy, including the network of the doctors that you are allowed to visit for care.
You have more options with your own individual health insurance policy. You have the ability to find the right coverage that suits your individual needs. You don't have to simply rely on a single network of providers. You have the option to find a doctor outside of the recommended network of providers. This is beneficial because you don't have to worry about switching over to a new doctor based on your job if you have already established a successful relationship with a specific doctor. Having your own individual policy also covers you if you have to leave your job for some reason in the future.
Aspen Gold Insurance Brokers Will Assist You
Visit our website today to learn more information on health insurance. You can also visit HealthQuotes.com for a free health insurance quote.