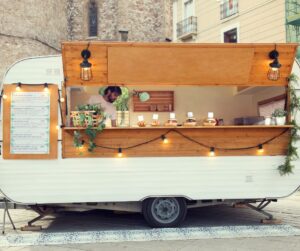 At Aspen Gold Insurance Brokers, we know that your mobile business relies on your equipment. Construction, lawn care, and other mobile businesses that take their services to other locations in Denver, CO can't afford to have their equipment stolen. Aspen Gold can confidently say that following a few tips to avoid equipment theft is worth the time it takes.
When leaving heavy construction equipment overnight, park it in a circle or extremely close, larger pieces surrounding smaller ones. Make fence barriers around that. Be sure keys are not left behind. Place alarms and trackers on each piece. For extra security overnight, hire a security officer to guard your equipment or ask local police to provide patrol. The harder you make it for a thief, the more they will avoid stealing from you.
If workers sit in their business vehicles while doing paperwork, tell them to keep their actions as low as possible so that laptops and other electronic equipment aren't seen. Use complicated passwords on your laptops. Place surveillance cameras in your work fleet so thieves know they will be seen. If you need workers to leave their devices in their vehicles, place them in covered secure bags and lock them with bike locks or chains around a solid fixture near the floor.
Keep records on every piece of business equipment with serial numbers, descriptions, and other important information. That way, if thieves in Colorado succeed in their theft of your property, you have the information to look for it. We recommend you check the National Crime Information Center (NCIC) for stolen property. This database keeps track of any found or illegally sold stolen property, including business equipment.
Visit us at Aspen Gold Insurance Brokers for more information.