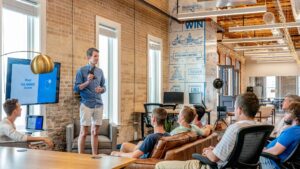 Those that would like to own their own business should spend time carefully assessing locations to open their new company. When you are looking for a new place to start a company, you should consider coming to Colorado. Colorado is a great place to start and manage a company due to a strong population and continued support for local businesses. If you are going to start a business here, it is important to consider your commercial insurance needs. There are many reasons that you will need to have insurance.
Insurance Required for Loan Compliance
One of the reasons that businesses will need commercial insurance here is to ensure they are in compliance with their loan agreements. If you need to take out a loan to start or grow your company, you need to know what your insurance requirements are. A lender will likely require that you carry commercial insurance as it can protect their collateral and ensure you remain solvent during some challenging situations.
Legal Requirement
For businesses that are in Colorado, having some commercial insurance can also be a legal requirement. The state today obligates that most employers have a commercial insurance policy that includes worker's compensation insurance. This form of insurance provides protection for employees that are hurt while they are working on the job.
When you are looking for a commercial insurance policy in Colorado, you should speak with the team at Aspen Gold Insurance Brokers. When you call the team at the Aspen Gold Insurance Brokers, you are going to receive the guidance and support that you need to pick an insurance policy. This will help ensure you are able to get into a policy that helps you to meet your insurance obligations. Contact Aspen Gold Insurance Brokers today for a free insurance quote. Let us see if we can save you money and protect your business.